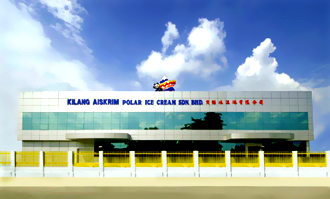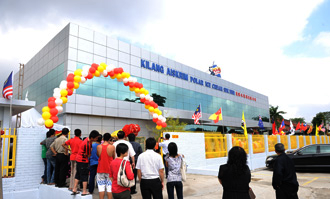 About Us
Polar Ice Cream Sdn Bhd was incorporated in 1988. Started from a small factory with only 5 workers, today, Polar Ice Cream Sdn Bhd is the largest local ice cream manufacturer in Malaysia.
We produce a wide range of ice cream such as ice cream sticks, ice cream in cup, ice cream in cones, ice cream in tubs and ice cream with wafer that are distributed through supermarkets, convenience stores, food services and mobile hawkers all over Malaysia.
Our ice cream products are also exported to countries such as Vietnam, Taiwan, China, Myanmar, Hong Kong, Singapore, Brunei, Cambodia, Laos and Timor-Leste.
We have celebrated our 22nd Anniversary cum Official Opening for our new factory in March 2010, the event was officiated by our honorable Health Minister, Dato' Seri Liew Tiong Lai and attended by Ambassordors from Myanmar, Sri Lanka, Laos, Vietnam, Timor-Leste, Kenya and Higher Level Officials from China, South Korea and Vietnam and Director from Department of Health and Department of Veterinary.
In line with our expansion plan, we have recently moved to a bigger and modern factory. This new production facility will enable us to introduce more new products and continuously improve the quality of our products.